Followers of social networks must have noticed that this summer no one gave a Pipi, regardless of what they did and who follows them. It is a new campaign by Imago Ogilvy for the cult orange juice Pipi, which has made a great return after many years, in a revamped form. In addition to the new design of the bottle, the new communication strategy was presented, which has retained Pipi's spirit of old times but also reflects in a contemporary way the charm of the Dalmatian carefree attitude.
"Pipi is not just any juice, Pipi represents the sea, Dalmatia, and summer, which is why with this campaign we wanted to show that enjoying in the summer, sea, sun, and friends it what makes Pipi different and special today, " – says Iva Bokšić, strategic planner of the Imago Ogilvy agency.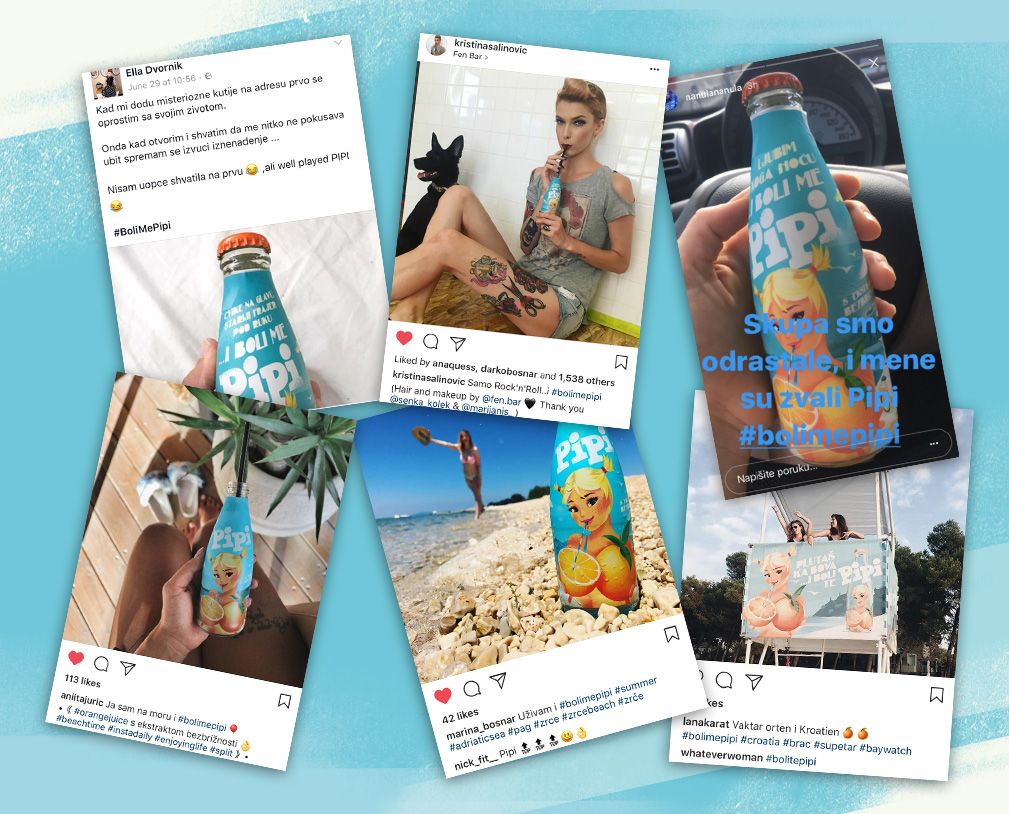 Ana Burazer, a copywriter from the Imago Ogilvy agency, adds that "the idea for the campaign is based on the fact that summer always somehow makes us more relaxed, we really don't give a damn about anything around us or what people might say, we're in our own world… and we don't give a Pipi. We've invited people through different channels, most notably through social networks, to join us and share their "I don't give a Pipi" moments. The campaign was joined by the most relevant regional influencers, who kick-started, with their personalized Pipi bottles, a wave of positive comments, encouraging their followers to join the movement as well. This way, the signature of the brand and the campaign has become the signature of their summer moments. The central idea of our campaign was that the phrase "I don't give a Pipi" takes a life of its own and becomes a part of the colloquial lexicon, as a statement that best describes the summer state of mind and philosophy of utter relaxation."
Find out more about the campaign at http://pipi.com.hr/.